beDSP products trial and NFRs
We would like to invite you to test and evaluate our products!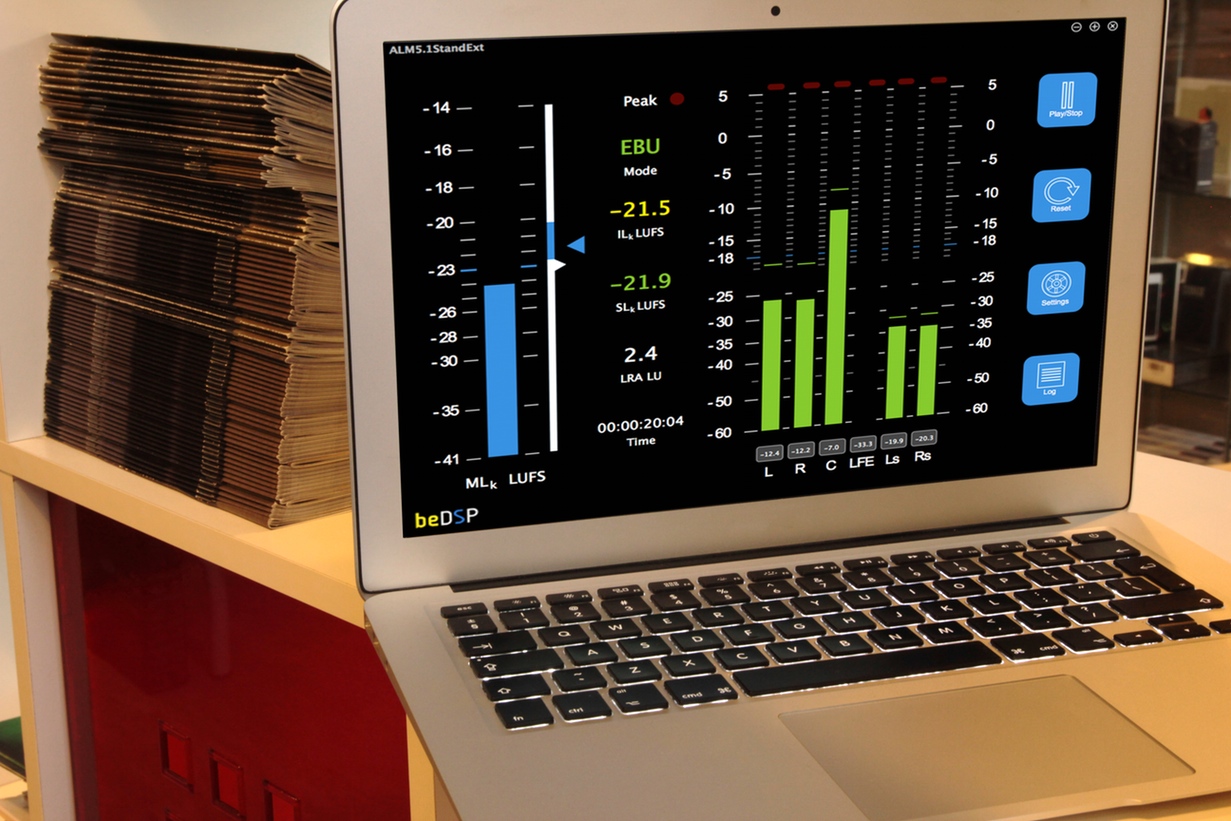 You can download the installers from our download page. After installing, you will need to use the beDSP License Manager from your application folder, to request a free trial. The trial version is fully functional for 30 days after activation.

We believe that your feedback and expertise are very important for us. If you are interested in spending more time with our products, please use this contact form to send us a request and we will offer you FREE NFRs (use "NFR for press" as subject).

For evaluating the C-Normalizer please download a trial version of Harmonic ProMedia Carbon Coder and contact us directly to obtain a trial or a NFR license.

About our products
The beDSP products are focused on a very important issue right now – Loudness measurements and Audio Loudness Normalization, based on the latest ITU BS1770 and EBU R128 standards and recommendations.
ALM 5.1 is a loudness and true peak meter compatible with BS1770, ATSC A85 and EBU R128 standards. It's available as VST, AU, AAX plugin and also as a standalone application, which allows you to route and matrix audio from in to out. For complete details, please visit the ALM 5.1 products page.
ALMx 5.1 is a standalone loudness and true peak metering application, with extended features. One of the most important component is the automated logging with graphic representation of the short term loudness. Also, ALMx5.1 provides you lots of useful information regarding the measured program and remote control, using ethernet. This allows the user to view the meters in real time, from another device. For this purpose, an iPad application will be available soon and also standalone versions for PC and Mac. For complete details please visit the ALMx5.1 products page.
C-Normalizer is a plugin for Harmonic ProMedia Carbon Coder (a transcoding application used in the broadcast industry). The plugin can measure and normalize audio content to the specified target levels. It also creates a very useful and easy to read log file. The plugin has a special feature: it can process audio in groups of 8 channels independently configured. This is a very useful option for the broadcasters that want to process multiple languages for the same program. For complete details please visit the C-Normalizer products page.
Tags: ALM 5.1, ALMx 5.1, beDSP, c-normalizer, NRFS, trial
Trackback from your site.