Posts Tagged 'meter'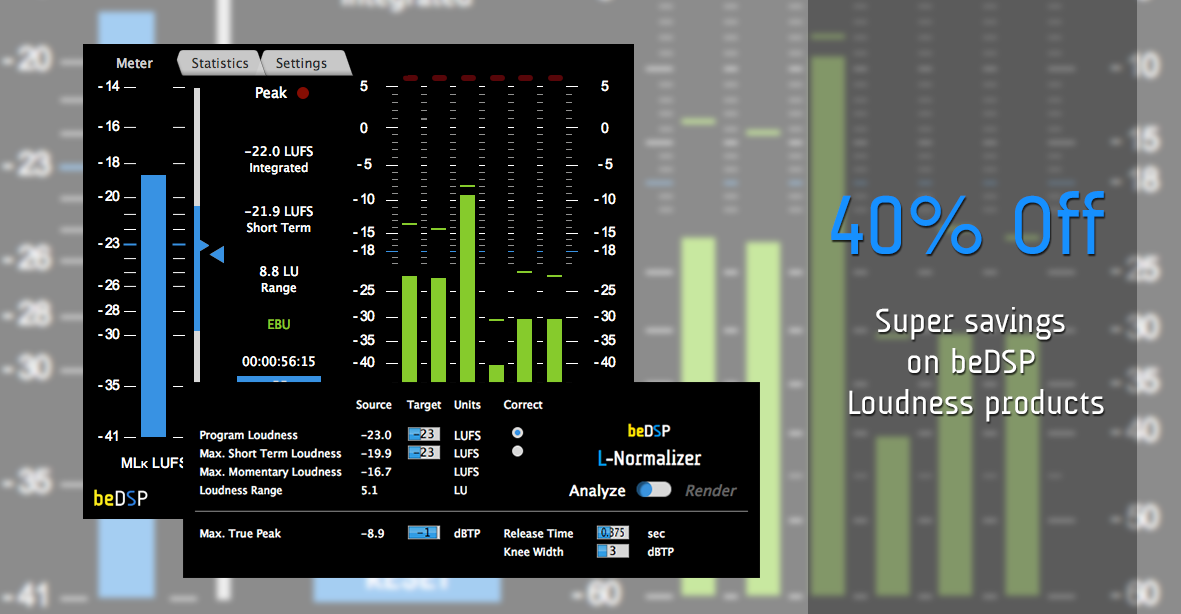 *The promotion is valid until 31 August 2014 and the C-Normalizer plugin is not included.
TVR, the Romanian National Television has chosen the ALMx 5.1 standalone application, offered by BeDSP, as part of its broadcast system. By using ALMx 5.1, TVR is offering a consistent audio experience to its viewers, by making sure that the loudness levels are aligned to the EBU R128 and BS 1770-3 specifications.